Teknologisk og æstetisk inspireret af 1980'erne – en glorværdig og betydningsfuld periode i Yamahas historie – er den nye #XSR900 i modsætning til mange andre neo-retro-modeller, idet den ikke blot er en genoplivning af en forfader eller blot vintage-inspireret. Med det legendariske Deltabox chassisdesign i hjertet af cyklen, legemliggør XSR900 Yamahas virkelige ånd, der giver fysisk form til den historie, idealer og omdømme, som virksomheden har opnået.
Der er noget ved højteknologiske nøgne sportscykler som 2022 Yamaha XSR900, der i mit øje gør dem til en perfekt balance mellem alt, hvad man kan ønske sig af en enkelt cykel – forudsat at man ikke har en garage fuld af dedikerede våben (som, hvis du har så kudos).
En nøgen cykel gør alting nogenlunde godt – dog med plads til forbedring overalt. Du kan tage dem med på motorveje, da de er rimeligt komfortable, men du savner måske vindbeskyttelse. Du kan tage dem til banen, men du savner måske den øverste ende af sportscykler på lige linjer. Du kan tage dem med på grusveje, men du går måske glip af frihøjden og de knudrede dæk på adventure-/snavscykler. Og så videre.
Og 2022 Yamaha XSR900 har næsten alt, hvad man kan ønske sig af en nøgen sportsmotorcykel. Den ser godt ud, har en kørestilling, der ikke ser ud til at få mig til at bande på fransk, har en fed motor, nok komfortelektronik og ting, der kan holde mig i live, selv når jeg laver lidt dumme ting. Og med 119 flotte Hyp heste har Yamaha nok i dette segment skudt papegøjen subjektivt set fra min side.
En anden ting, som nøgne sportscykler med klassisk design gør bedst, er at se meget godt ud, når de sidder parkeret i en garage eller med udsigt til den fra din bedste stol i din spisestue. Alt i alt er Yamaha XSR900 en cykel der ser flot ud, men prisen? hvad bliver den, kan være jeg ikke syntes den er flot længere når der kommer et pristag på? I alle tilfælde har Yamaha XSR900 de hyp heste der skal til for virkelig at gøre det sjovt. Jeg tror ikke det er en begynder cykel, så har du aldrig kørt på en MC er det nok ikke så kraftig en MC du skal starte ud med.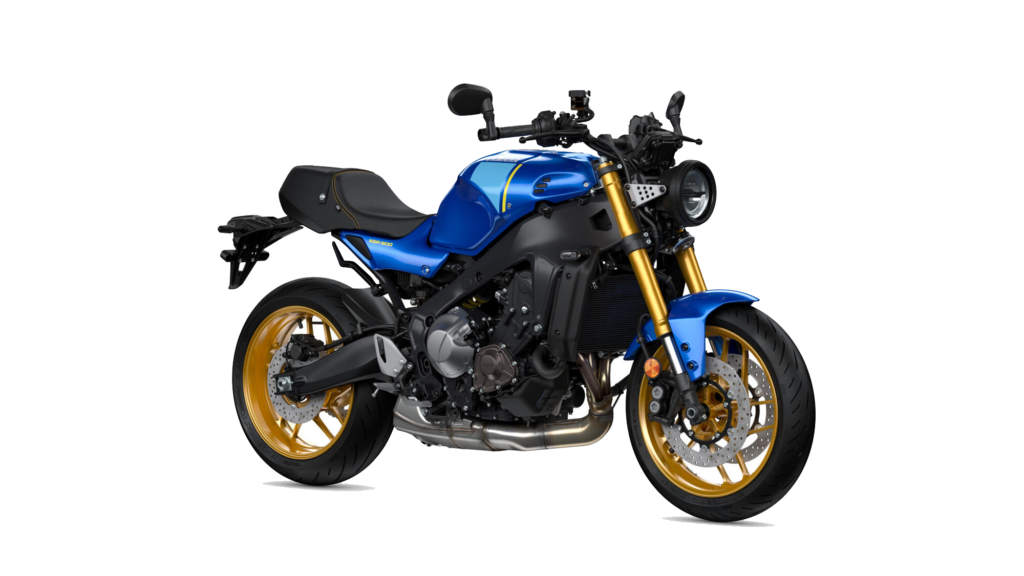 Photos © 2022 by Yamaha Motors
Jeg ser frem til hvilken cykel jeg kan fremvise i 2022 – Jeg håber på i sæson 2022 at kunne skyde nogle fotos af min nye Yamaha Bike! Hvilken model det end må ende med jeg vælger. pris, kvalitet og model har jo ret meget at sige. Vælger man forkert kan det desværre koste kassen.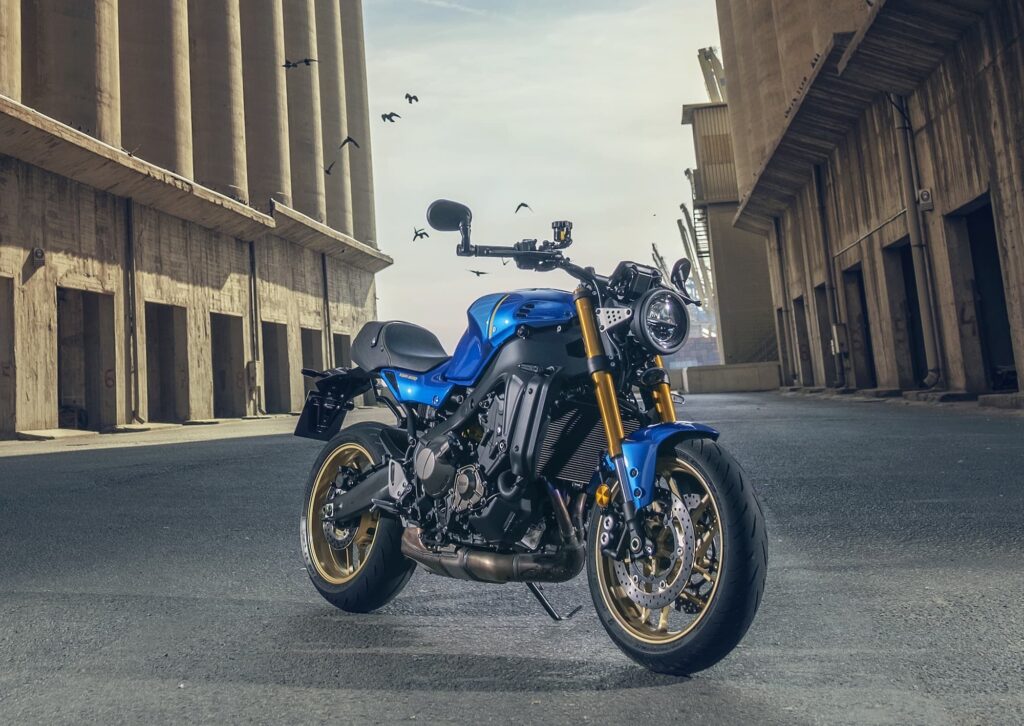 Photos © 2022 by Yamaha Motors
In Three words i can sum up everything I´ve learned about life: It goes on
NO COMPUTERS WERE HARMED IN PRODUCING THIS SITE, THEREFORE, EACH PAGE IS UNIQUE AND HAS ITS OWN PERSONALITY AND IDIOSYNCRASIES. THE PAGES WERE PULLED BY HAND AND HAVE DIFFERENT INKS, FINISHES AND FEELS. THE SURFACE OF EACH PAGE VARIES WITH THE NATURE AND REACTIONS OF THE VARIOUS VISITORS. THIS PROCESS AND WAY OF MAKING ART IS 100% INTENTIONAL. PLEASE KEEP THIS IN MIND WHEN BROWSING A PAGE.